Best Tools for Recognizing Text in an Image
The Taushek machine became such a tool – this mechanism was patented by Gustav Taushek in 1929 in Germany. It used a photodetector and templates.
Optical character recognition (OCR) is a modern technology that allows you to convert text information in image files received from a digital camera, smartphone, scanner and other multimedia devices.
In this article, we have collected the best text recognition tools from images and scanned documents. They will easily convert a PDF/JPG/JPEG or "paper file" into an editable text format for Word or a text editor. Most image OCR tools are available for a fee or with limited functionality, such as a disabled feature for processing multi-page PDF documents.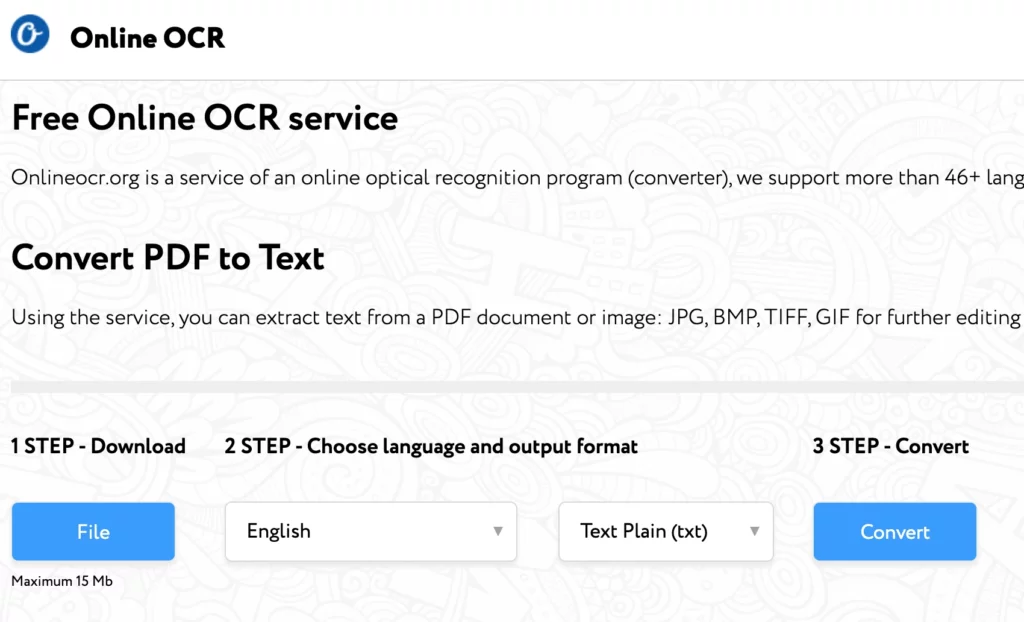 The online service for text recognition from photos provides opportunities for working with 5 popular file formats: PDF, BMP, GIF, JPG, TIFF. Over 46 supported international languages.
The developers of the tools said that Online OCR can be used to recognize photos regardless of the operating system on a PC or mobile device. The result of converting images can be saved to a hard disk for editing in 2 formats: plain text (TXT), Word document (DOCX) .
The only drawback of the service is the ad blocks. But thanks to ad blocks, the tool is free and without limitation in functionality.
#2 FineReader Online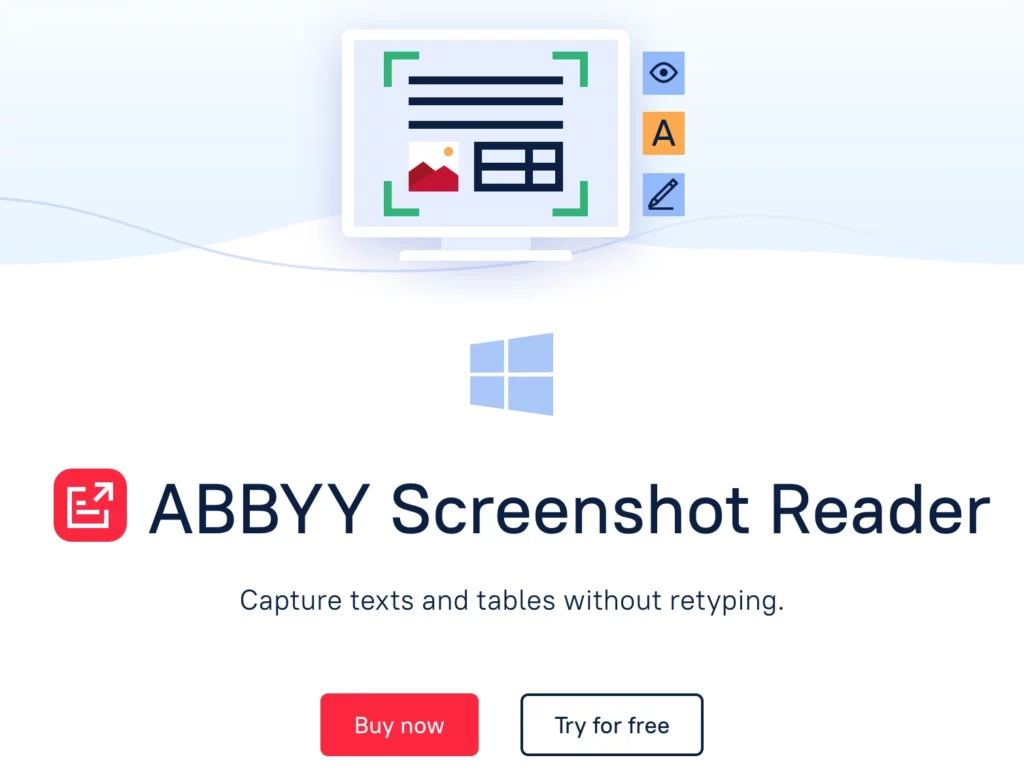 FineReader is famous for its high recognition accuracy. Alas, the free features of the tool are limited: after registration, you will be allowed to scan only 10 pages. But every month they will accrue another five pages as a bonus. A €129 subscription allows you to scan up to 5,000 pages per year and also gives you access to a desktop PDF editor.
#3 Go4convert
https://go4convert.com/ru/text-ocr
Price: Free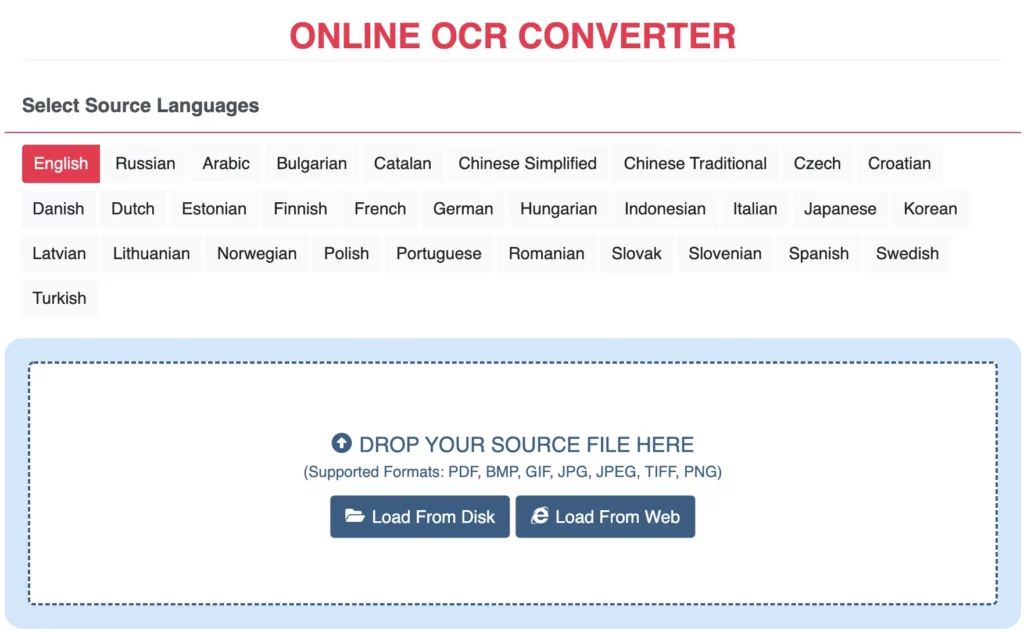 The Go4convert portal offers users functionality for online text recognition from JPG, PDF, BMP, GIF, TIFF, PNG images. It supports loading from a hard disk, inserting pictures placed at a user-specified URL into a special form on the site.
The service can process images containing text in 30 languages and dialects.
The main advantage of the site for OCR-processing of images is the absence of restrictions, regardless of the number of pages of the original document. Additionally, it is worth noting a number of free features that are available to Go4convert users without visiting third-party resources: image and text format converters, a tool for compressing, splitting or merging a set of PDF files.
#4 Convertio
WWW: convertio.co/ocr
Price: free, registration required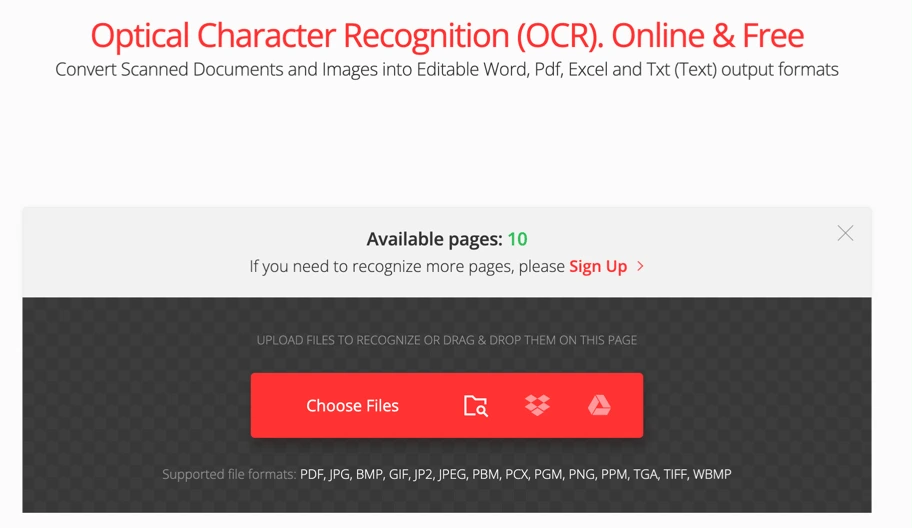 The online service for text recognition by photo allows you to scan images from third-party cloud services or a user's hard drive, and then save the result for work in office applications. The converter supports uploading documents in DJVU, PDF, EPUB, FB2 formats, text recognition is possible from JPEG, TIFF, BMP, GIF, PCX, etc.
The Convertio image converter supports fifty languages. The service allows you to upload the result to Dropbox and Google Drive, it can work with the drag'n'drop function to process images by simply dragging them into the browser window.
Users can work with Convertio for free, however, in this mode, the image recognition limit is limited to 10 attempts.
#5 Convertonlinefree
WWW: https://convertonlinefree.com/
Price: Free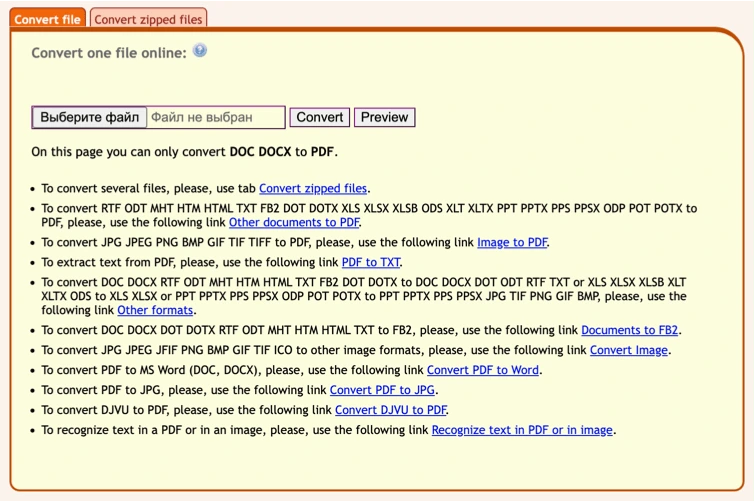 Convertonlinefree is a free online service for converting images containing text information in 20 international languages. Supports work with graphic files in 6 popular formats – PDF, BMP, PNG, JPEG, GIF and TIFF.
The online photo text recognition program can convert individual images and batches of pictures archived in ZIP format. Files are processed on remote servers, the final result is displayed in the browser window.
According to the creators of the portal, the performance of the service directly depends on the speed of the Internet connection, the quality and size of the source file. In case of problems with recognition, Convertonlinefree can highlight errors with a description of probable causes.
One of the relative disadvantages of the service is the limitation on the number of pages in the source document and simultaneously processed files when processing ZIP archives for 1 session. When converting large files, the user must split the PDF document into smaller parts, but this procedure can be carried out in another section of the portal without using third-party resources.
#6 Ocrconvert
WWW: ocrconvert.com
Price: free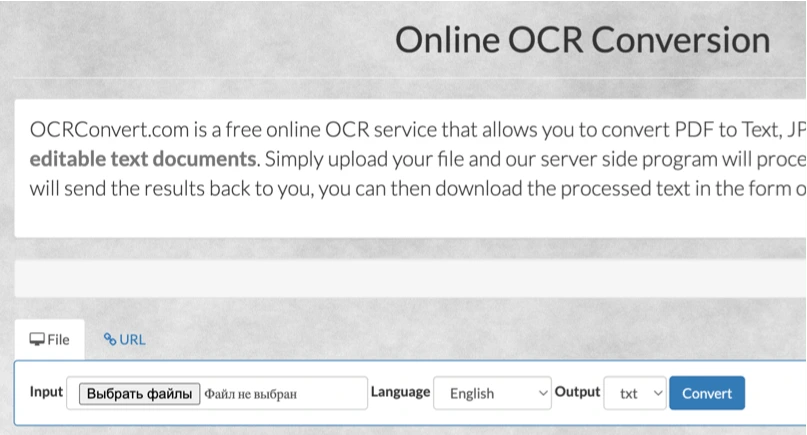 The service can recognize text from files in 5 popular graphic formats: BMP, JPEG, PDF, GIF and PNG, as well as pictures placed at a user-specified URL. The site allows you to work with 30 international languages, including Russian.
Among the useful options of Okrconvert.com is an API for adding site functionality to third-party applications, sending notifications about the completion of the conversion process, so that the user does not need to be on the page during the process.
When processing low-resolution files, the service automatically adjusts the conversion settings to achieve the best results. Digitization of files is free and is provided without restrictions on the number.
Okrconvert.com supports images up to 5MB in size. The final result can only be saved to a standard TXT text file.
#7 i2OCR
www: i2ocr.com
Price: free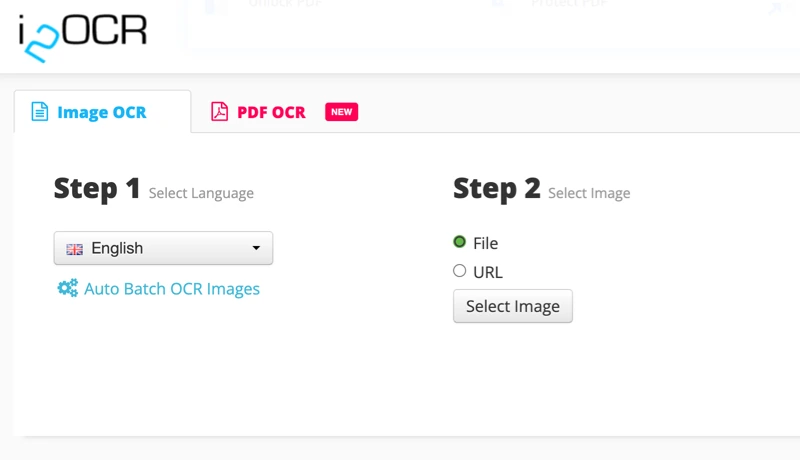 The i2OCR online resource for reading text from an image is similar to the previous one, but it supports more languages ​​and source image formats. The user can digitize PNG, PPM, JPG, PBM, BMP, TIFF and PGM files, work with pictures containing text in hundreds of international dialects, including exotic ones – Inuktitut (Canada), Punjabi or Kyrgyz.
i2OCR supports saving results in HTML, DOCX and TXT formats. Allows you to create standard and searchable PDF documents (PDF / A), is able to recognize images with text divided into columns.
The resulting text can be uploaded to Google Docs for quick editing or translated into another language using the services of the Bing search engine. Using the service does not require registration, free of charge without restrictions on the number of conversions.